go ahead. sign that new client.
We Can Help Take The Pressure Off Your Busy Team With Whitelabel Agency Overflow Services.
Marketing agencies are under a tremendous amount of pressure, especially as small businesses emerge from the COVID era. Many are struggling to meet the increased demand. Our team of been-there-done-that marketing pros are here to help bridge the gap seamlessly.
An Extension of Your Team
We work behind-the-scenes or integrate with your existing team to work as an extension of your marketing department. We'll even join team meetings if you want. 
We've "been there, done that" so you can trust that we not only know how to create great content, but we know how to do it efficiently and with your budget in mind. 
Years combined experience in content creation
Let's face it, the hiring market is challenging — and that's putting it nicely. For a growing agency, there's nothing worse than realizing your team simply can't take on one more client without risking major overwhelm. Plus, nothing kills quality like good old-fashioned burnout.
That's where we come in. We don't ever want to see you have to turn down that big client, hire your third or fourth choice simply because you need butts in seats now, or put the brakes on your growth. Especially now when businesses around the country need your services more than ever.
In case our name didn't give it away, content is kind of our thing. From SEO-optimized blogs to guest posts, whitepapers, website copy, eBooks, and everything in between, when it comes to words on your screen, we're here for it. 
We've never met a Facebook ads account we didn't get along with. From little budgets to big, we're here to help run effective, affordable social media ad campaigns for you or your clients. 
We're passionate about building engaged audiences on social. Let us do the heavy lifting for you. We offer full-service organic social media fulfillment and community management for just about every major platform. 
Hiring a full-time, in-house graphic designer is a major milestone for most agencies. Make sure you're waiting for the right one, and let us bridge the gap during your search, or give your in-house team some breathing room to focus on your big fish clients. 
So much more than another freelancer or contractor.
Besides the fact that we love creating great content, we also know what it takes to run and scale an agency. We've grew our own agency from $0 to six-figures in just six months at the onset of the pandemic, and have continued to grow from there. 

But even before iHartContent was born, founder Lexi Hartmann came up through the ranks of a large, national SEO agency, ultimately leading the agency's marketing efforts as Director of Marketing. 
When we say we've been there, we mean it. When you partner with us, you get more than just another freelancer or contractor. You get a team that's dedicated to your success, and willing to do what it takes to make you shine in the eyes of your clients. 
Content for Brands Big & Small
Our agency partners trust us with their top client accounts.
Here's what our friends are saying about iHartContent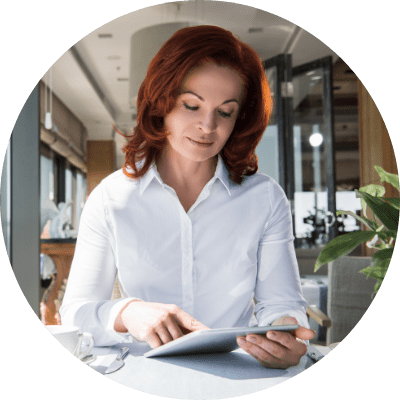 The iHart team is invaluable to our company's growth. Lexi and her team hold a comprehensive understanding of content marketing. They make it simple and effective so you can achieve the results you desire.
Great team! You WILL get results. Creating compelling content, social marketing, etc. are truly art-forms and Lexi St. Laurent is the best
Lexi is a stellar marketing director. Her role is incredibility complex and she handles it with skill and aplomb. She has has a strong command of website analytics, inbound marketing, website conversion optimization, social media management and social advertising. Her contributions are absolutely invaluable.
Lexi delivered absolutely outstanding work every time. It was a pleasure working together with her as a content writer! The articles were well-written, the research was done well and she could also upload the posts directly in WordPress, saving me work. Highly recommended.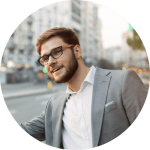 WE CAN'T WAIT TO MEET YOU