Tell your story, grow your
brand
business
agency
From DIY to done-for-you, when it comes to content, we're here for it. 
Services for Small Business
Let our team be your marketing department. From solopreneurs to multi-million dollar companies, we'll create and implement a winning content strategy for your business..
These days many agencies are struggling to hire and meet the increased demand for services. Our team of been-there-done-that marketing pros are here to help bridge the gap seamlessly.
Whether through the free resources in our DIY Hub or our exclusive community of die-hard DIYers in our membership program Content Compass, we're here to support you on your DIY content path. 
AFFORDABLE CONTENT MARKETING
From DIY To Done-For-You, When It Comes To Content, We're Here For It.
Content marketing is a critical component of any business marketing strategy. Unfortunately it's always come with big business prices. 
At iHartContent, we're not cool with our small business buddies missing out on the fun. That's why we're committed to making content marketing accessible and affordable for businesses of all sizes. 
It's hard to know what to write about, but can you really trust someone else to sound like, well, you? Yes! We write for over 50 brands large and small across industries. We tell your story in your voice, just using our words. 
Whitelabel Content for Agencies
Managing freelance writers, deadlines, and editing is a major headache. Fortunately, it's kind of our thing. We'll handle it for you behind-the-scenes. You get the glory (and great content.) 
brands trust us with their content Creation
Simplifying Content For Solopreneurs, Agencies, & Small Business.
The process of creating content for a business, whether your own or your clients, is practically a full time job. We should know — it's our full time job. 
We'll take the burden off your shoulders, planning and managing your entire content calendar from ideation to publication and everything in between, even engaging with your audience on your behalf throughout the month. 
We get to know you and your brand in detail during onboarding.
We'll prep your entire social and blog calendar for publishing at the most engagement-boosting times for your audience.
You'll have a chance to review and approve everything we create before it's published.
Each month you'll have a chance to provide feedback and fill us in on any upcoming events or happenings we should know about. 
Here's what our friends are saying about iHartContent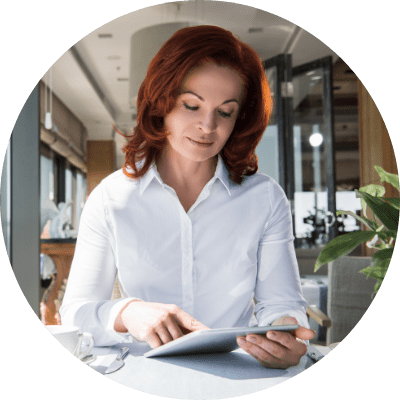 We worked with Lexi and her team on a ton of different projects, mostly focused around content creation, organic and paid social media, as well as blog writing and design. I believe Lexi's largest contribution to our team was leveraging her years of experience during our strategy and planning meetings for clients. Her expertise across multiple industries and markets allows her to see and interpret our data into very effective creative campaigns that increase our efficacy and the traction we are able to make for our clients. Oh and she's very easy to work with, humble, talented, intelligent, and dependable. We're excited to continue our relationship with her for many years to come.
The iHart team is invaluable to our company's growth. Lexi and her team hold a comprehensive understanding of content marketing. They make it simple and effective so you can achieve the results you desire.
Great team! You WILL get results. Creating compelling content, social marketing, etc. are truly art-forms and Lexi St. Laurent is the best
Lexi is a stellar marketing director. Her role is incredibility complex and she handles it with skill and aplomb. She has has a strong command of website analytics, inbound marketing, website conversion optimization, social media management and social advertising. Her contributions are absolutely invaluable.
Lexi delivered absolutely outstanding work every time. It was a pleasure working together with her as a content writer! The articles were well-written, the research was done well and she could also upload the posts directly in WordPress, saving me work. Highly recommended.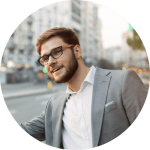 A different kind of content marketing agency
Traditional content agencies are expensive, often costing you thousands per month. Plus, they love to lock you into lengthy contracts. As a small business ourselves, we weren't having it.
We've stripped away all fluff that drives prices up by focusing exclusively on the strategies that make the most impact for your business. Our affordable done-for-you content packages and DIY content marketing resources bring the best of big business content marketing strategies to your small business or agency.
We're proud to be a women-led and fully bilingual team. 
Get the latest from the iHartContent Blog, and don't forget to subscribe for exclusive insights & content!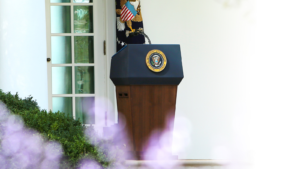 Facebook Ads
You may have already blocked out the trauma of the 2020 Election Season, especially if you happen to be a marketer who runs Facebook Ads. With another election season around the corner, is it time to up our therapy game? Here's how to navigate the wild world of Facebook Ads during election season.
Read More »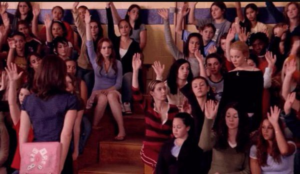 Uncategorized
Raise your hand if you've ever been personally victimized by social media? You're not alone! Social is great! But it's fickle af. Here's why your website is your real business bestie.
Read More »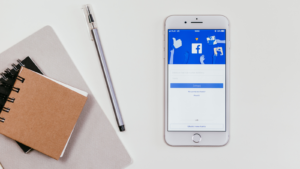 Facebook Ads
Facebook Ads can be big business for agencies and freelancers alike. But they're somewhere between an art and a science — and mistakes can easily land you in Facebook jail. But there are 3 mistakes I still see SO many Facebook Ads managers making. Here's how to avoid them.
Read More »
WE CAN'T WAIT TO HEAR FROM YOU